Most leading real estate agencies offer their vendors convenience and choice when it comes to making payment for marketing expenses, by working with a vendor paid advertising finance provider. 
However, many are losing the opportunity to build extra loyalty and confidence with their vendors by introducing a third-party brand to the mix. This often creates confusion and breaks down trust.
Did you know that between 40 – 50% of vendors elect to Pay Upfront. This means that up to half your customers are receiving a confusing and distracting message. 
At CampaignFlow, we are an agency brand-first payment platform that gives control and ownership of the vendor experience back to our agency partners.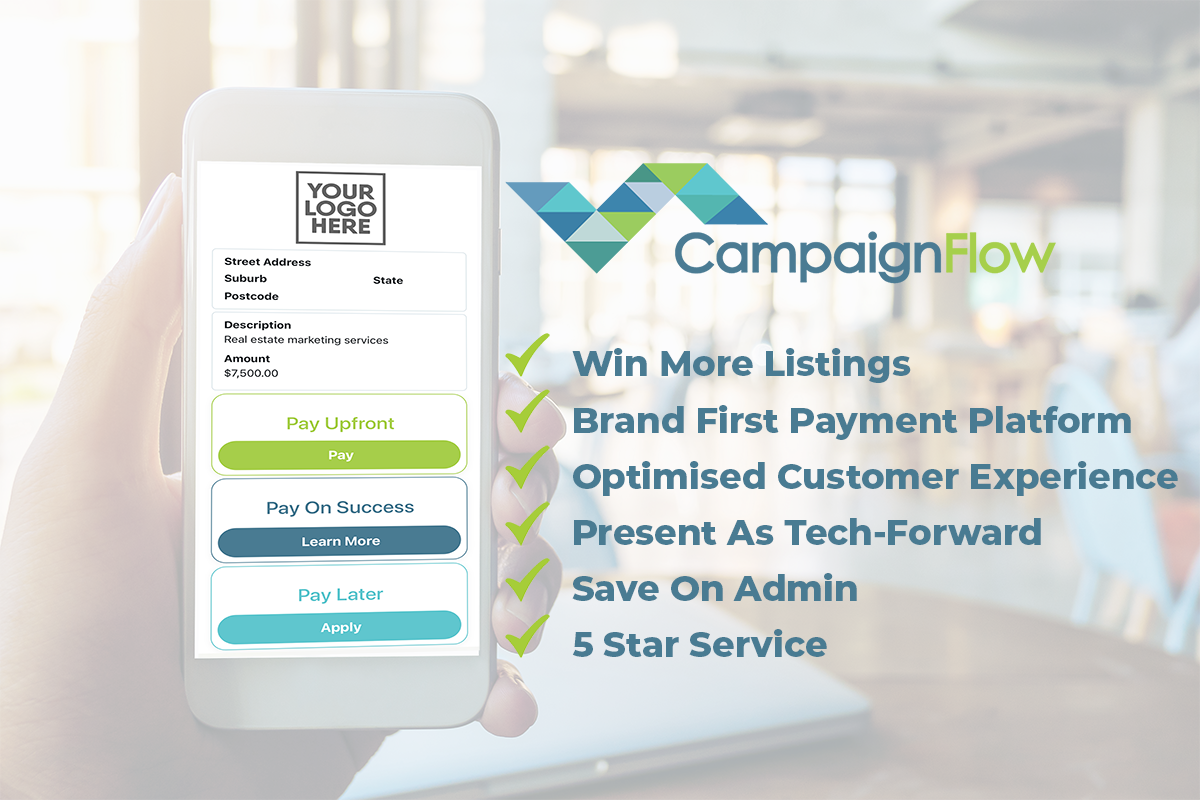 We have customised our payment platform to present like you the whole way through and to deliver value back to your brand. Brand-first means we do everything we can to optimise the experience in ways that deliver brand equity and to remove confusion. 
A white-label experience builds loyalty and confidence in your brand. Plenty of people feel suspicious or simply unsatisfied when the payment procedure transfers them to a different website or brand. They start wondering if things are legitimate. 
A white label payment gateway offers:
The opportunity to position you and your own brand as innovative and tech forward leaders to your vendors.

Your agency can build more credibility and trust by using your own name and logo —as opposed to pointing customers to a third-party provider.

Win your competitive advantage over agencies still using post it notes or scribbling on the back of the envelope to capture upfront payments. 

Don't risk your own brand over other companies that you cannot control.
What about the 50% of vendors who want to defer their marketing costs? Through extensive research and consultation with our agency partners, we know exactly when it's time to step in and transition brands, without creating confusion. It is important that vendors who elect a deferred payment option, understand that the offering is provided by a finance provider.
This design protects our agency partners and offers a clear distinction between services, whilst leaving vendors appreciative of the value-add service the agency is offering.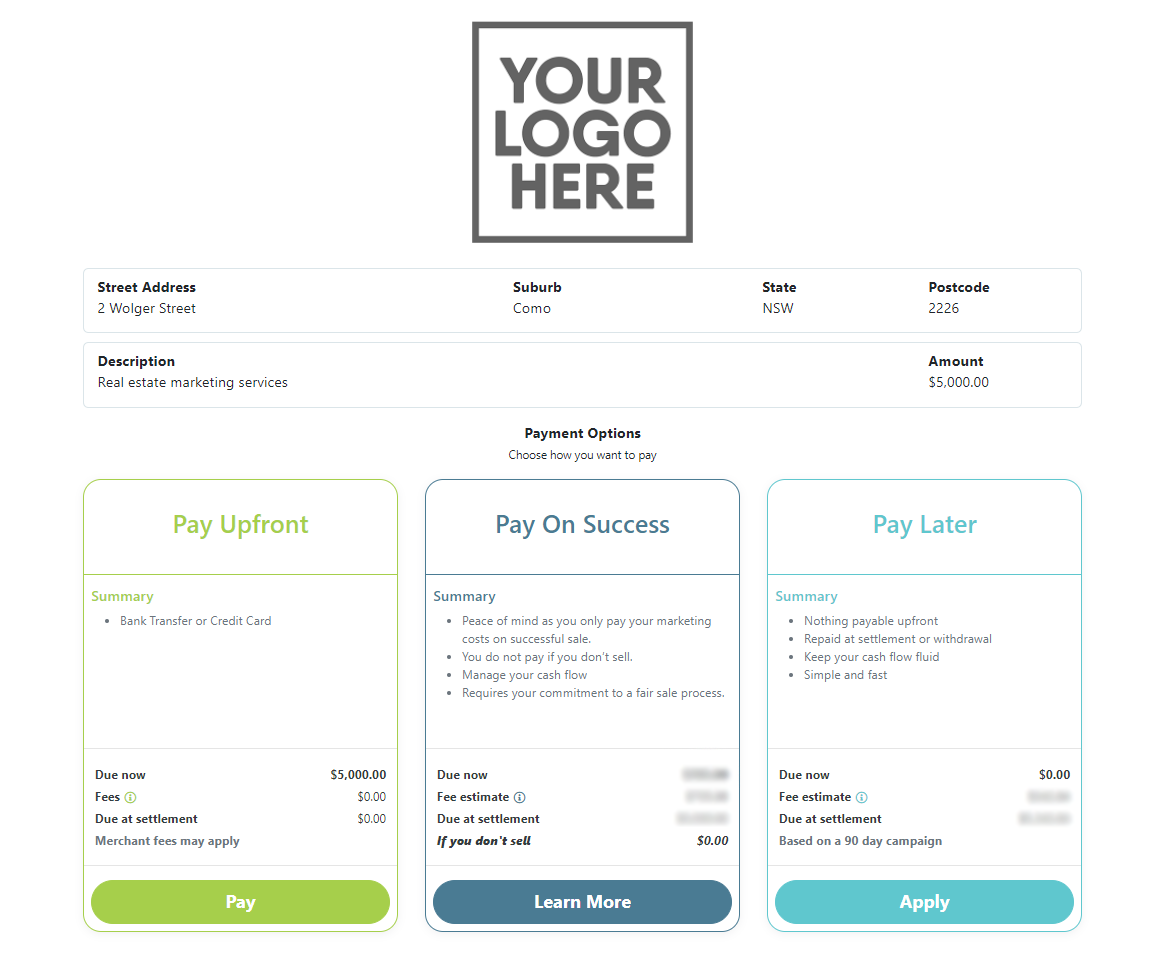 Created by Agents, for Agents. Our team lives and breathes all things real estate. We strive every day to give our agency partners the competitive advantage to win every listing. 
If you'd like to know more about a platform to empower vendors, streamline the sales process and position your brand as market leaders, please get in touch and one of our friendly team members will contact you right away. 
Did you find this topic interesting?
We'd love to hear your thoughts!
The team at Campaign Flow work alongside forward-thinking agents like you to help you get your Vendor the best outcome when selling.
If you have ideas for future topics for us to write about, contact us at info@campaignflow.com.au.
If you like this content please follow us on our socials…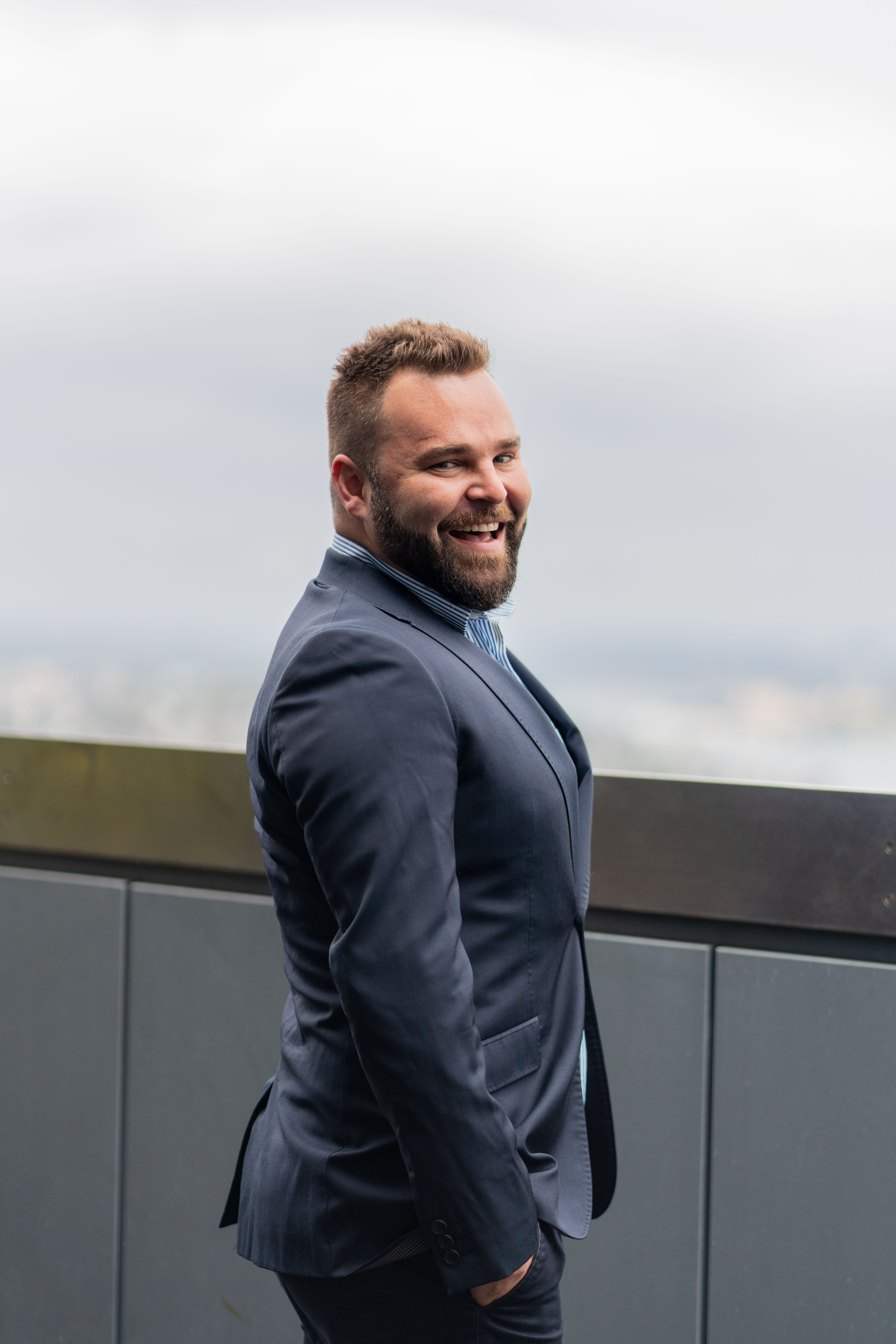 Nathan Simpson
National Sales Manager
Property FinTech Sales Manager || Ensuring access to quality marketing to all property vendors and solving cash flow issues within real estate businesses.
To connect with Nathan, click the LinkedIn icon below.