A fast and hassle-free lounge room listing experience
When marketing costs are discussed with a vendor, it's common for financial barriers to get in the way of creating a great market-ready property for sale.
Give your agency the edge over your competitors by offering a convenient value-add service to your vendors. So they can start the sales process sooner and defer marketing costs until settlement.
Campaign Flow empowers you with the ability to offer your vendors peace of mind, by removing the financial barriers associated with listing, marketing and selling homes. You are now free to offer First-class marketing without the hurdles of upfront payment.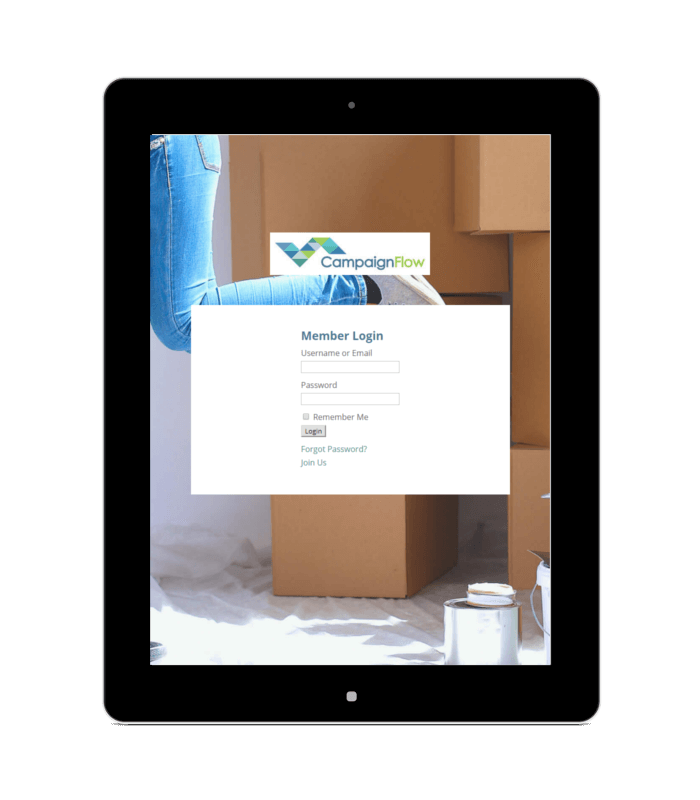 1. Agree on a budget
A marketing budget is agreed with the vendor to cover marketing costs and small home improvements.
2. Convenient on-the-go application process
On your iPad or device, you enter the vendor details via our web portal. (paper applications are available too)
3. Easy vendor approval
The vendor receives an SMS or email to approve the application and opt-in.
4. Funds are received
In next to no time the funds are transferred into the agent's trust account.
5. Repayment at settlement
Simply repay the funds expensed following settlement.
To get started is simple and straightforward. Simply click on the "register now" link down below or contact our friendly Team on ph. 1300 665 136.
Ready for your agency to offer a competitive edge
Get started and offer the convenience of sell now, pay later options to your vendors.
Sign up takes just a few minutes.